Hi there! Anneliese here with your weekly challenge.
For this weeks challenge, I want to see you create a mini book of encouragement for someone special. You may use either a mini book that you already own (must be smaller than 6x6) or you can create one of your own using materials from your stash. You must have at least six pages to your mini book and must also include pictures (though you don't have to have pictures on every single page). Remember, it needs to be something that you can give to someone to show him/her you care and believe in him/her.
I did one for my daughters preschool teacher. It was announced last week that she was diagnosed with breast cancer. When I read the note, I stood there & cried, & I immediately thought, "What can I do for her?" I decided to use the journaling boxes on the back of a Fancy Pants 12x12 sheet. I cut them up, scanned the class picture & cropped each child & made individual small photos, added some bible verses & words of encouragement, & then embellished. I bound the pages with eyelets & a ring, added some ribbon, & had a small little book to give her.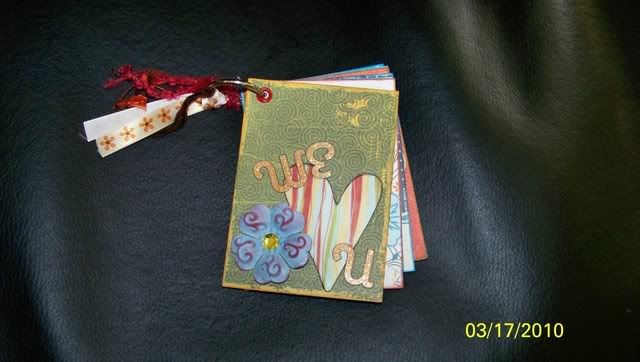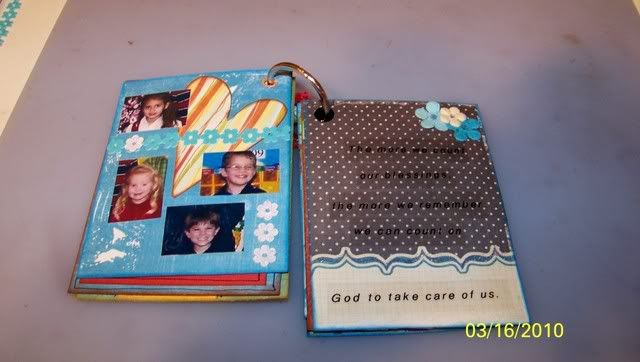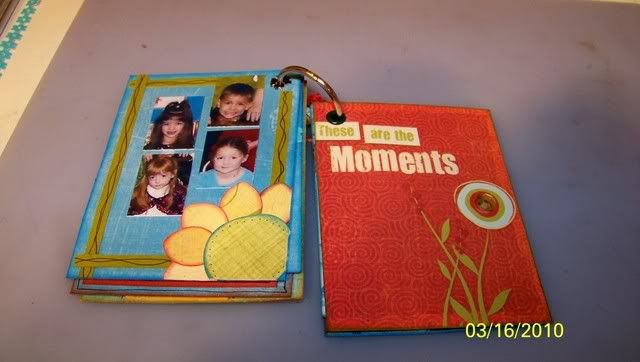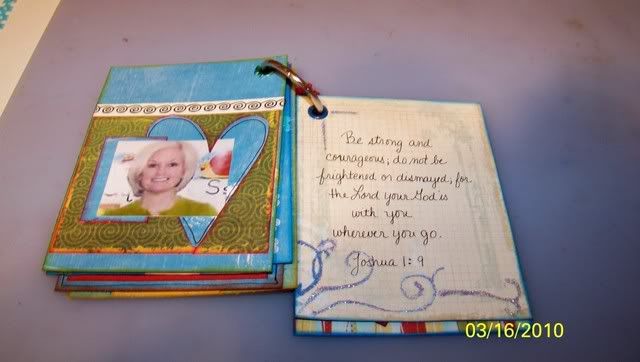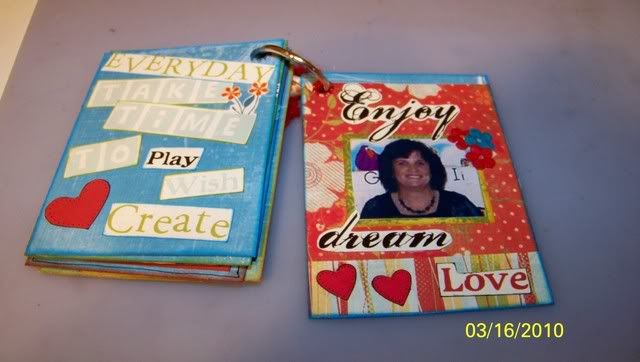 So let's see what you can come up with. Please post your creation in the forum
here
. I can't wait to see your creations!