What do you say about having a color challenge? This week I am going to challenge you to do a project (layout, card, atc, altered, etc.) using this color scheme:
* 2 shades of green
* 2 shades of pink
* a splash of white
Sound easy? Here is my example: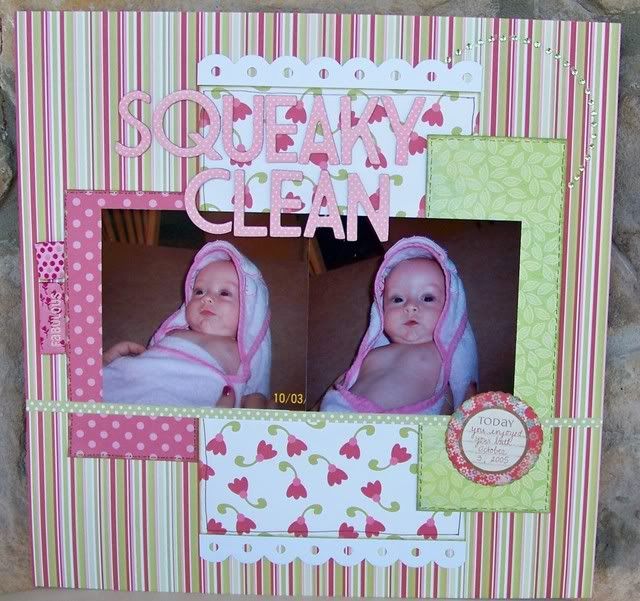 Please head on over to the
forum
& check out the post there, & also, if you chose to accept this challenge, please post your completed layout in that
challenge thread
.
I hope to see you there!
Have a fabulous day!